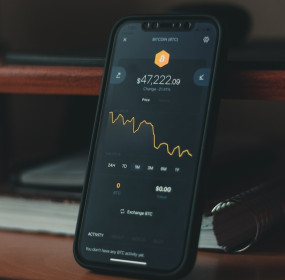 Increased Security
One of the most significant benefits of Blockchain Applications is the increased security they provide. Blockchain technology uses advanced cryptographic techniques to create a tamper-proof record of transactions, making it nearly impossible to alter or manipulate. This feature helps protect businesses from fraud and cyber-attacks, as well as maintaining data privacy and confidentiality.
Transparent Transactions
Another advantage of Blockchain Applications is their transparency. Since Blockchain technology creates an immutable ledger of transactions, businesses can view every step of the transaction process, making it easier to track and verify the authenticity of transactions. This level of transparency can help businesses maintain accountability and reduce the risk of fraud.
Improved Efficiency
Blockchain Applications can significantly improve business efficiency by reducing the time and cost associated with traditional transaction processes. With Blockchain technology, transactions can be completed in real-time, eliminating the need for intermediaries and reducing transaction fees. Additionally, Blockchain technology can automate many manual processes, freeing up time and resources for other business operations.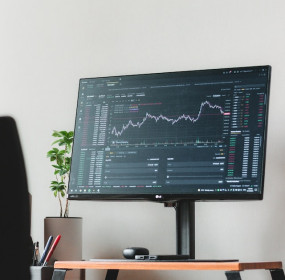 Smart Contracts
Smart Contracts are self-executing contracts that automatically enforce the terms of an agreement when certain conditions are met. They can be programmed to trigger actions such as payments, asset transfers, or data sharing. This feature can help businesses streamline their operations, reduce costs, and increase transparency.
Supply Chain Management
Blockchain Applications are especially beneficial for supply chain management, providing end-to-end visibility and traceability. With Blockchain technology, businesses can track the movement of goods from the point of origin to the final destination, reducing the risk of fraud and counterfeiting. Additionally, Blockchain technology can automate many supply chain processes, making them more efficient and cost-effective.
Decentralization
Blockchain Applications are decentralized, meaning that they are not controlled by any central authority. This feature provides several benefits, including increased security, reduced transaction fees, and improved transparency. Decentralization also allows businesses to operate more efficiently and effectively, without the need for intermediaries.
Blockchain Applications Development Architecture involves the design and development of Blockchain Applications. This process involves creating a Blockchain network, selecting the appropriate consensus mechanism, designing smart contracts, and creating the user interface. The architecture should be scalable, secure, and reliable to ensure the success of the Blockchain application.
If you're looking to improve your business operations, Blockchain Applications Development is the way to go. With the potential to increase security, transparency, and efficiency, Blockchain technology has revolutionized the way businesses operate. At TowerTech, we specialize in Blockchain Applications Development, providing scalable and secure solutions to businesses around the world. Contact us today for a free consultation to see how we can help your business succeed.