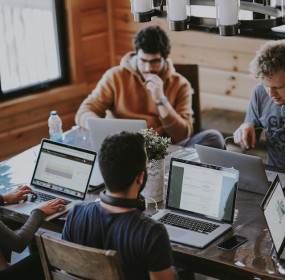 Importance of Enterprise Application Development
The impact of enterprise applications can be seen in businesses of all sizes and across industries. For example, supply chain management software has helped manufacturers optimize their production processes, while CRM software has revolutionized the way businesses interact with their customers. Financial institutions use enterprise resource planning (ERP) software to manage complex financial operations, and healthcare organizations use electronic health records (EHR) to provide better patient care and so on.
There are various types of enterprise applications, including ERP, CRM, human resource management (HRM), supply chain management (SCM), business intelligence (BI), and more. Each of these solutions is designed to address specific business needs and challenges, and our team at TowerTech has the expertise to develop customized solutions that meet our client's unique requirements.
When it comes to enterprise application architecture, we use the latest industry-standard practices and technologies to ensure our solutions are scalable, reliable, and secure. Our developers use agile methodologies to ensure fast and efficient delivery, and we prioritize user experience to ensure our applications are intuitive and easy to use.
Enterprise application development is a complex process that requires expertise in a range of technologies and programming languages. At TowerTech, we use a variety of development tools and frameworks, including Java, .NET, Node.js, and React Native, to build robust and scalable solutions that meet our clients' needs.
We pride ourselves on being at the forefront of the latest industry trends and best practices, and we are constantly innovating to ensure our solutions meet the evolving needs of our clients. From DevOps to cloud computing to artificial intelligence, we use the latest technologies and techniques to develop cutting-edge solutions that drive business success.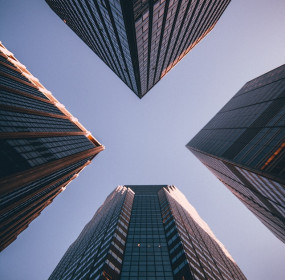 At TowerTech, we understand that every business is unique, and that's why we take a personalized approach to every project we undertake. Our team works closely with clients to understand their business objectives, challenges, and requirements, and we develop customized solutions that deliver real business value.
We are proud to be among the best software companies in the world, and we attribute our success to our focus on delivering exceptional value to our clients. So why wait? Get in touch with us today to learn how we can help you take your enterprise application development to the next level. Contact us today for a free consultation, and let us help you stay ahead of the pack and unlock the full potential of your business.